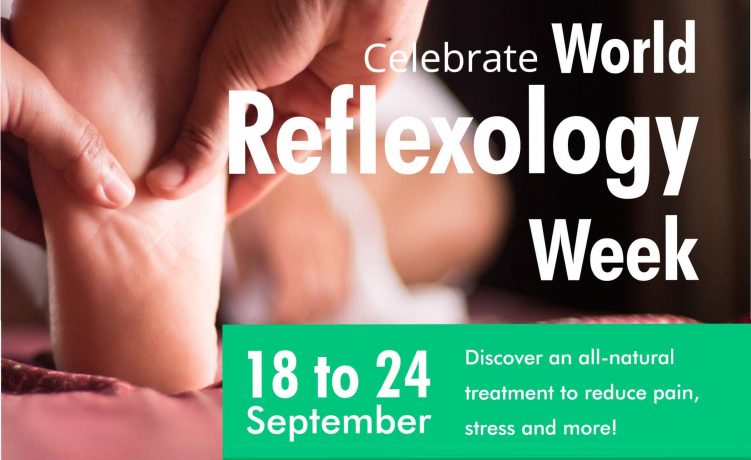 World Reflexology Week 2017
FOR IMMEDIATE RELEASE
LOCAL REFLEXOLOGY THERAPISTS CELEBRATE
WORLD REFLEXOLOGY WEEK
Winnipeg, September 18, 2017 – Today marks the beginning of World Reflexology Week, an international awareness program of the International Council of Reflexologists to promote Reflexology Therapy. This year's theme in Canada is Reflexology and Integrative Health with a focus on mental health and pain management.
"Reflexology is a holistic, natural, drug-free, and non-invasive therapy safe for people of all ages," said Marakary Bayo, Executive Director of the Reflexology Association of Canada.
Reflexology therapy can:
relieve tension;
improve circulation and;
support the body's efforts to function optimally
"Reflexology is a simple and gentle approach to improving the comfort of certain patients in palliative care. This is why I recommend it," said Dr. Christiane Martel, a medical doctor and President of the Quebec Society of Palliative Care Physicians.
Therapies such as reflexology are an important and cost-effective prevention of chronic non-communicable diseases, which are growing exponentially as per the World Health Organization's 2013 report on traditional and complementary medicine.
"For years I have used a walker. After 15 reflexology treatments so far, my friends have been amazed at my improved ability to walk normally," said Arsenia Marchildon of Ontario.

"Thank you to reflexology for making my life more comfortable!"
Local Reflexology Therapists will be providing sample sessions at locations across Canada. Visit our World Reflexology Events page for all the details.
"The best way for people to find out about the benefits of Reflexology is to experience it for themselves," said Bayo.
The Reflexology Association of Canada (RAC) is a registered not-for-profit association formed in 1976 with members across Canada and internationally. The main objectives of the Association are to raise awareness of the benefits of the practice, to set and maintain high standards for those with the Registered Canadian Reflexology Therapist (RCRT) designation, and to act as an effective referral system for reflexology therapists.