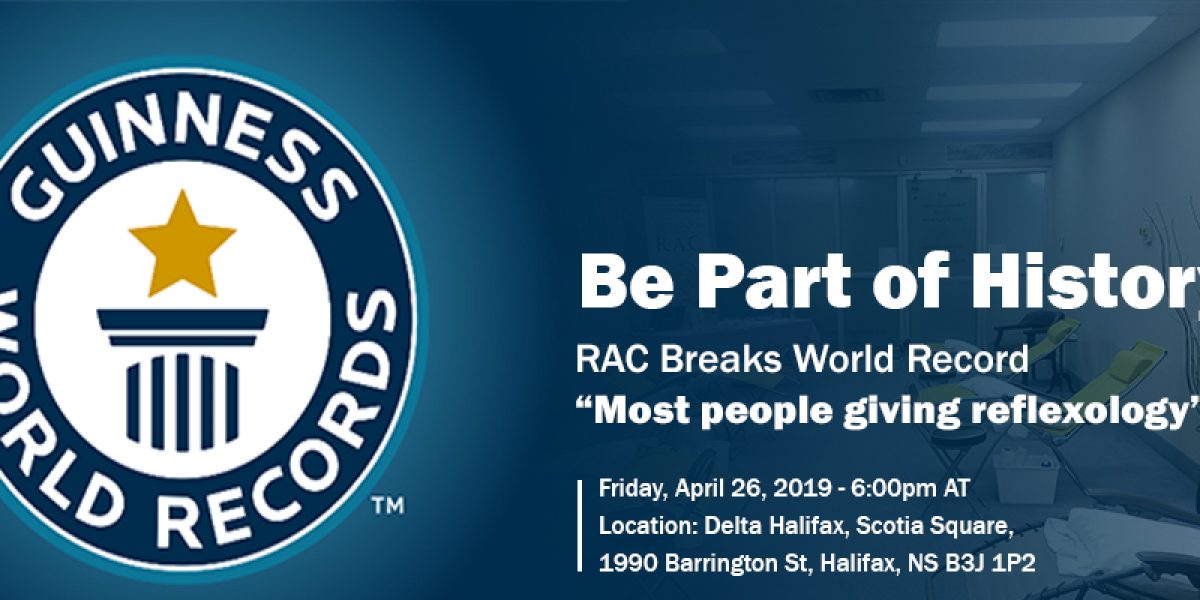 Join us in Making History
Join the Reflexology Association of Canada as we make history gathering the most people performing reflexology at the same time.
Information
Date: Friday, April 26, 2019
Time: 6:00pm AT
Location: Delta Halifax Hotel, Scotia Square, 1990 Barrington St, Halifax, NS B3J 1P2
Record: Most People Giving Reflexology
Cost: FREE! (But you must register in order to be allowed to participate)
If you're an RCRT™ in good standing, register to be one of the approved therapists providing the reflexology treatment.
If you're a member of the public, a Student member, an Associate member, or someone who just loves reflexology, register to be one of the volunteers receiving reflexology.
Please note that this event is taking place in conjunction with the Adding Tools to your Toolkit reflexology conference.