Supporting our Frontline Workers in Nova Scotia
REFLEXOLOGY THERAPISTS ARE BACK TO WORK AND READY TO SUPPORT OUR FRONTLINE WORKERS
July 28, 2020 – Halifax, NS
As many Registered Canadian Reflexology Therapists (RCRT™s) in Nova Scotia return to work, the first thing on their agenda is giving back to frontline workers by paying it forward.
Participating therapists will be offering complimentary or discounted reflexology sessions for frontline workers now that it is possible to do so.
""This is just a small token of gratitude for the many men and women who have risked a lot for Nova Scotians over the past few months," said Donna Jones, President of the Reflexology Association of Canada – Nova Scotia Chapter ..
"They've done and continue to do their part. Now, it's our turn."
Research has shown that reflexology may help reduce stress levels, pain management, increase circulation and improve overall wellness. For many workers who have been on their feet during this pandemic, reflexology may help release some of that tension.
Frontline workers can go to www.reflexologycanada.org to find a participating RCRT™ near them. Members of the public can do the same to contribute to a campaign supporting their local frontline workers.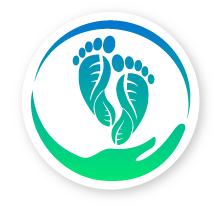 RAC is a federally chartered non-profit organization formed in 1976 with members across Canada and Internationally. It is the only national professional association of reflexology therapists in Canada and the oldest national reflexology association in the world! The mission of the Association is to unify and advocate on behalf of Reflexology Therapists; to promote Reflexology as a valuable complementary therapy, to set and maintain high standards for therapists and to act as an effective referral system for certified registered reflexology therapists. In this aim, we are protecting the public's interest and safety.