Membres honoraires de l'Association canadienne de réflexologie
Si vous souhaitez nommer un membre méritant de l'ACR comme membre honoraire pour que le conseil d'administration puisse en tenir compte, veuillez nous contacter à l'adresse suivante : info@reflexologycanada.org.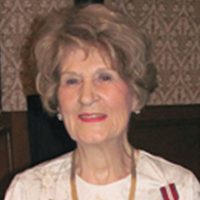 Dr. Dorothy Marshall, PhD (Hon.), ND (UK), NHP
En 1976, Dorothy Marshall a reconnu la nécessité d'une norme de pratique dans le domaine de la réflexologie, ce qui l'a conduite à devenir la Présidente fondatrice de l'Association canadienne de réflexologie (ACR).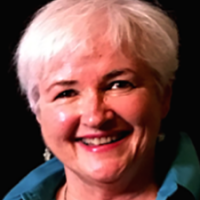 Carol Faguy
Carol Faguy, est une thérapeute en réflexologie enregistrée avec l'ACR et enseignante/formatrice de la réflexologie plantaire et palmaire. Elle enseigne également le premier niveau du programme de certification de réflexologie craniosacrée pour l'Académie internationale de réflexologie craniosacrėe et est membre du Conseil international de réflexologie.
Elle est connue au Québec comme la « mère de la réflexologie au Québec ». Et si vous avez déjà appelé la ligne principale de l'ACR, c'est sa voix qui vous accueillera.  Elle a été une voix forte pour l'éducation et l'enseignement de la réflexologie partout au Canada.
Elle est actuellement présidente de la section Québec de l'ACR.
Carol enseigne et donne des conférences partout au Canada. Elle est passionnée de réflexologie et de ses nombreuses guérison benefits.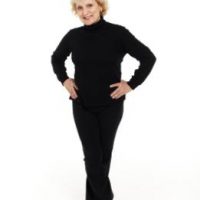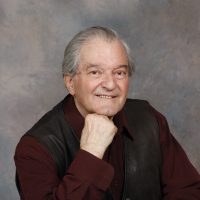 Jean Louis Dube
Arrivé à Ottawa en 1968, avec son B. com & B. Éducation plus quatre ans d'expérience en affaires et en enseignement; M. Dube a été dans le domaine de l'enseignement y compris au sein du gouvernement fédéral pendant 28 années.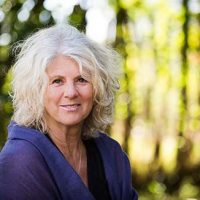 Linda Baril
If you ask Linda Baril who she is, she might answer… Mother, Grandmother, Environmental Activist, Reflexology Therapist, Adult Educator, and Natural Childbirth Advocate.
Her involvement with RAC began in 1993 when she was certified in Foot Reflexology, soon followed by Hand and Ear. She became a RAC Teacher in the late 90's and has trained Foot Reflexology Therapists from coast to coast. Literally, from Tofino on the west coast of Vancouver Island to St. John's Newfoundland!
Linda sat on the national Board of Directors as well as on the BC Chapter board. Her support of RAC has been long-standing and heart-felt.
Linda is also a Birth Doula and Childbirth Educator. She began supporting childbearing women soon after the birth of her third child, Amber, in 1986 and has attended more than 200 births since that time. In fact, the most recent birth she attended was that of her daughter Amber and the arrival of little Magnolia! Linda has melded her passion for natural childbirth with her strong belief in Reflexology
Therapy and created her own RAC-accredited workshop entitled "Assisting Women Through their Childbearing Year Using Reflex and Acupressure Points". She is currently licensed with RAC as a Teacher Trainer and Ear Reflexology Teacher. And, she loves to travel!
She invites you to talk to her about coming to your area to teach her courses.
Linda wants to express her gratitude to each and every person who continues to support RAC and its goals and is deeply honoured to become an 'Honourary Member'.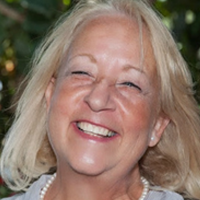 Batya Piness
Batya Piness was following a different course in her earlier career. She made a significant leap in the route that life was taking her when she arrived in Toronto in 1998. Having certification in Reiki levels I and II, her interest in the wholistic world drew her interest to Reflexology culminating with her certification in Foot Reflexology in 2000. Since then she immersed herself in growing her practice and expanding her knowledge, by way of reading books and articles and taking part in seminars, workshops and conferences. In addition, she got her certification in EFT levels I and II, the Upledger Institute Cranio-Sacral Therapy level I, and Facial Reflexology Sorensen System.
Feeling that she would be a positive asset to her peers, she joined the National Board of Directors in 2011. She served three consecutive terms as Secretary/Treasurer, a position that demanded volunteering endless hours with passion and commitment. She was awarded with the Outstanding Volunteer of the Year in 2015. Her devotion, passion, and loyalty for the work she was performing were exemplary. She always considered herself as being part of a team remembering the saying that together we can walk farther. She consistently kept in mind what had to be done to further the members of the Reflexology Association of Canada's professionalism.
During the time that she served as a member of the National Board, the Reflexology Association of Canada went through a threshold of notable changes which will have an impact for years to come.