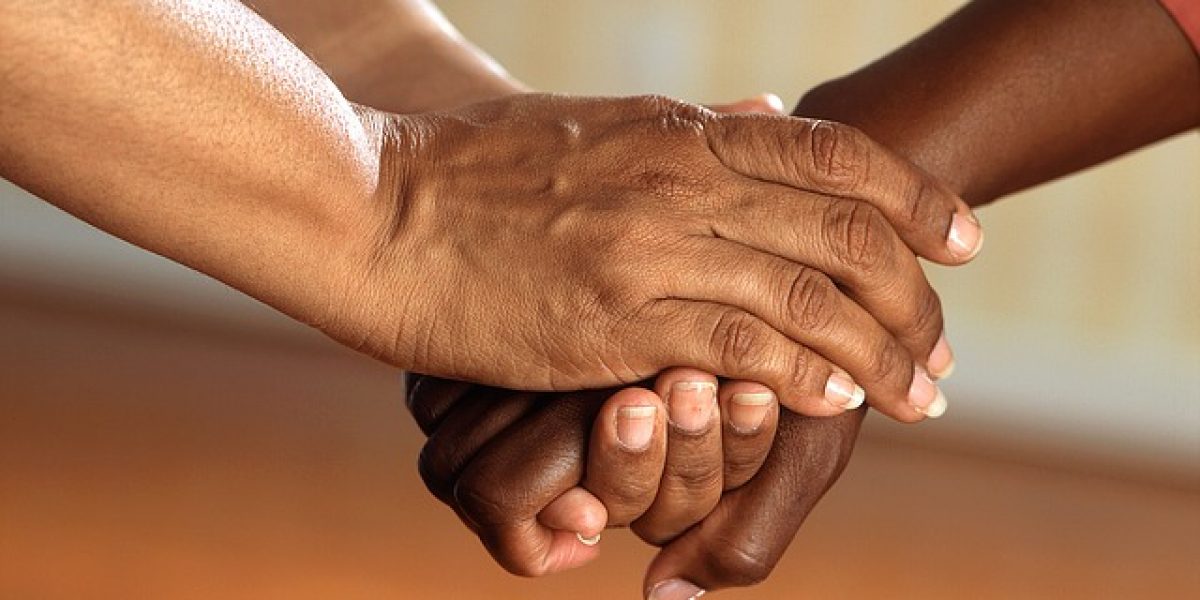 The Influences of Being Touched
By: Donavan LoForte
What is it like to touch and be touched?
I am a person living with
HIV now for 29 years.
It was 18 years ago when I survived non-Hodgkin's Lymphoma. It was during that time when I realized the influences that touch had on me. Specifically, when I had a 20 day migraine related to the chemotherapy procedure. It was through tears that I sought out my friends and family to rub my feet. It was the only thing that could bring my pain from a 15/10 to a 3/10. As well, during that time I sought out therapeutic care on a weekly basis. I cried many times during my sessions. But afterwards I felt relaxed, relieved and enlightened. I am very thankful for those times.
On the fourth-to-last day of a six-month volunteer trip to Guatemala, 14 years ago, I was in a debilitating motorcycle accident. A kind policeman offered to give me a ride back to my home that evening on his motorcycle and we were t-boned by a taxicab. My memory from then on is a busy one. But one clear memory I have is lying on a gurney with six or seven healthcare professionals working on me. Through strained tears of begging, I reached out for someone to hold my hand. I was terrified.
"Help me, the pain, my leg, help me, pain, my leg."
The moment a caregiver took my hand, a rush of empathy and love filled my body and
I knew, I would be OK. I am thankful for those caregivers.
Through the following years in nursing and therapeutic care as a reflexology therapist, I realized not only the influences of being touched, but the influences of touching.
The clients I see are wonderful people. They come in with a wide variety of reasons for seeking out therapeutic care and many of them have never received therapeutic care before. Either excited to receive a treatment or anxious about the process, within minutes of being on my table, I experience the noticeable pleasant sigh of relief from my clients. Within
15 minutes, my clients often give that sigh of, "connection," that same connection I felt after my accident. Throughout my care sessions, my hands never leave my client's body. Being connected through touch involves sharing and trust. The sharing of caring touch, energy and perhaps conversation and the trust we build allow my clients to find wellness.
At the end of my reflexology sessions, 90% of my clients often utter the words, "Oh, it feels like I'm walking on a cloud!" I strongly believe that happiness in your mind and spirit is a strong weapon for disease. The happiness I receive from my clients' happiness gives me the energy to continue spreading happiness throughout the day. The clients I have the honour of sharing touch with almost always return. I am thankful for these times.
Reflexology is the application of touch and pressure on reflex points in the feet, ears and hands that correspond to every organ, gland and part of the body. Through this application, Reflexology relieves tension, improves circulation, decreases blood pressure, promotes natural body functions and makes us feel wonderful.
So it's those days when I go to work not looking 100%, that they graciously offer me to take the time off to feel better. For me, to touch someone with care, and to share that care is enough therapy to bring me back up. Aside from the fact that while I am activating reflexes on my client's feet, their feet are activating reflexes in my hands and in turn I receive a treatment as well. I am thankful for these times.
By the end of a session, both my client and I have received the benefits of the influences of being touched. We are happier, lighter, and well people. We've built a trust and a path to wellness. I am thankful for these times.
Donavan LoForte is a Nurse and a Reflexology Therapist who practices mostly at the Toronto People with AIDS Foundation and other AIDS service organizations. His Reflexology practice is all-inclusive, all ages with roughly 70% men and 30% women; although he works with all demographics, his focus is with individuals living with HIV.