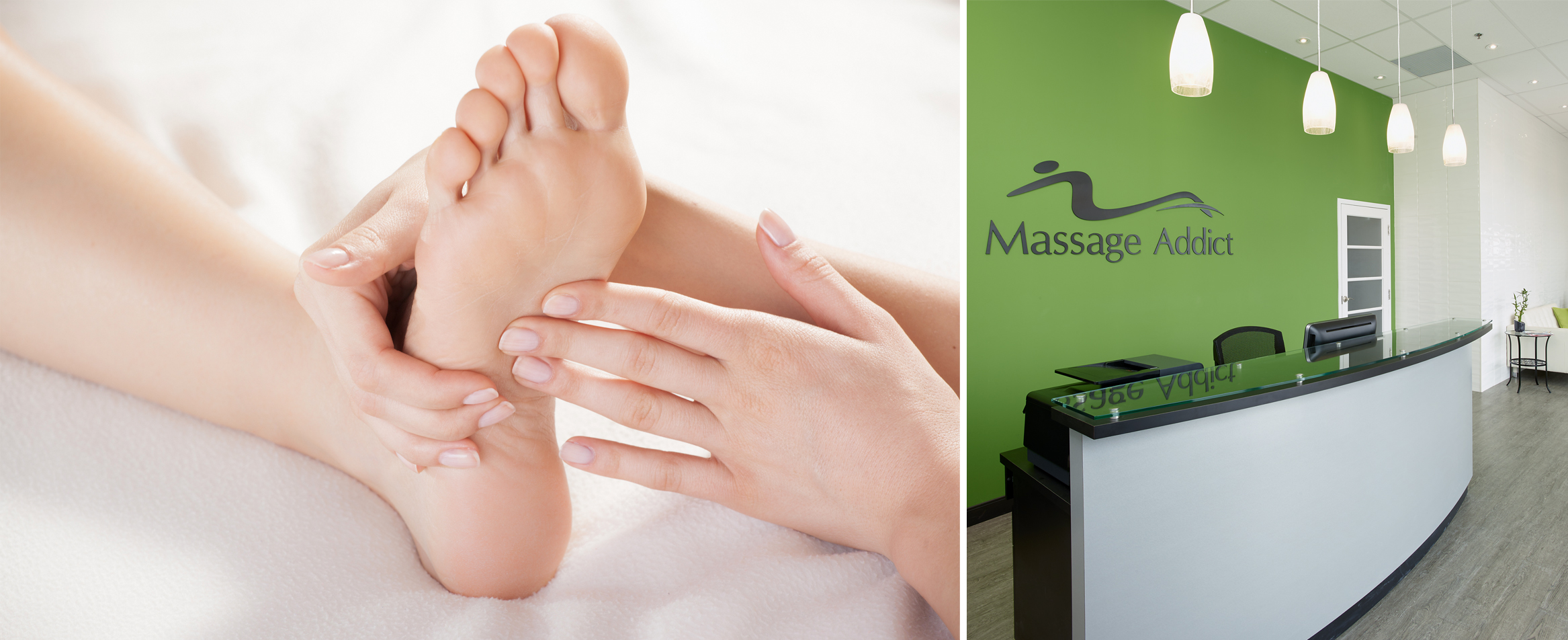 A Healthy Career Starts Here
Massage Addict is built on the cornerstone of providing high-quality therapeutic treatments. Join Canada's largest reflexology provider and practice alongside a team of Registered Massage Therapists, Licensed Chiropractors and Registered Acupuncturists in a positive, collaborative, and professional atmosphere. 
For 83% of our clients, a visit to Massage Addict is about getting help with pain management or seeking relief for issues related to stress and anxiety. We provide 65,000 therapeutic services each month, with many services booked by recurring clients. This means there is an established client base on which to draw, month after month, for you and the team of like-minded therapists you'll work with in our clinics. This consistency, coupled with the knowledge that you can make your own schedule to suit your lifestyle, makes Massage Addict an excellent career move.
We Take Care of You
We know that supporting the health and well-being of your clients matters to you, so we make it easy to focus on providing high-quality treatments. Our administrative and management teams will work to support you by providing:
–

an already established (and growing) client base;

–

national, regional, and local marketing campaigns;

–

full-time receptionist at every clinic ensuring smooth client care and clinic operations;

–

flexible real-time scheduling;

– and we handle bookings, billing, provide you with your supplies & PPE's and we even do the laundry.
Your career matters.  Learn more at www.massageaddict.ca/careers or submit your resume at careers@massageaddict.ca
♦ Proud to be a Diamond Sponsor of the 2021 International Virtual Reflexology Conference.